Lance Corporal Albert Edward Baker
Albert Edward Baker was born in Ipswich, Suffolk on 16 July 1881.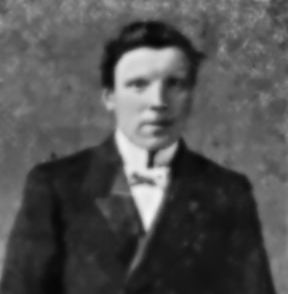 He grew up to be a lay preacher for both the Baptist and Methodists.
He was in the long time employ of the ARC Works at Chelmsford as a wood turner but had just moved to Marconi as the war broke out in 1914.
Albert Baker was politically active for Labour and the Liberals representing Labour as a Councillor on Chelmsford Town Council. He was a forceful speaker closely allied with workers movements in Chelmsford.
On the outbreak of the war he immediately volunteered for active service and joined the 5th Essex as a stretcher bearer.
On 10 August 1915 Albert Baker landed at Sulva Bay with the rest of the 5th Essex and soon af
ter received wound from which he died on 18 August 1915.
His name appears on the memorial at Helles
.