Corporal Conrad Mason
Conrad Mason was born at Ipswich on 1 October 1893 as the first son of Ernest Nathan and Bertha Betsy Mason nee Kitton.
His father was an engineers draughtsman which allowed Conrad to attend Colchester Royal Grammar School after which he was apprenticed at the Colchester lathe Company.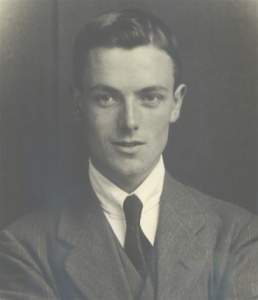 Conrad Mason as a young man
Photo courtesy and copyright of Conrads Letters
On the declaration of war he volunteered at Colchester to join the new army and on 5 September 1914 began his service with the 10th Essex Regiment undergoing training at Shornclifffe Camp in Kent.
At some stage he transferred to the Royal Field Artillery as a Bombardier and arrived in France on 28 July 1915.
Conrad was quickly promoted to Corporal and served in France until 1 October 1917 when he was killed in action by a shell when he was trying to help an injured colleague.
Conrad left a diary and wrote many letters home during his service.
We are really lucky that they have been preserved.
Some of these are on display on Hollytrees Museum at Colchester while extracts are being tweeted by @Conrad_ww1
Click here to read the twitter extracts
Click here to visit the museum page